About General Supply
General Supply was founded in 2014 with location in Baku, Azerbaijan. The company's main areas of activity are procurement and logistics services. We can implement our system on entire operations, including organizing and supervising optimal delivery process of goods from production places to the consumption regions. We provide services on forwarding and transportation of freight, customs clearance and equipment rent. Development of partnerships and exceeding of customer expectations led the company stability and success; gained extensive experience in technology, transportation, trade, industrial and energy sectors.
General Supply has talented, knowledgeable staff who have experience and understanding of the industry of the local an international market. Our staff has the qualifications to meet challenges of our business and demands of our customers. Our company intend to achieve the excellence through all activities with continuous improvement and play a catalyst role in todays Azerbaijan's developing economy. ISO 9001:2015 Certificate Project Management; Procrument, Purchasing and Supply services; Procrument and Maintenance of Maintenance Repair and Operation (MRO) supplies, production materials, plant and machinery, Industrial equipment, Instrumentation equipment, Lifting equipment, Safety Equipment, Personal Protective equipment, Tools and Measuring equipment.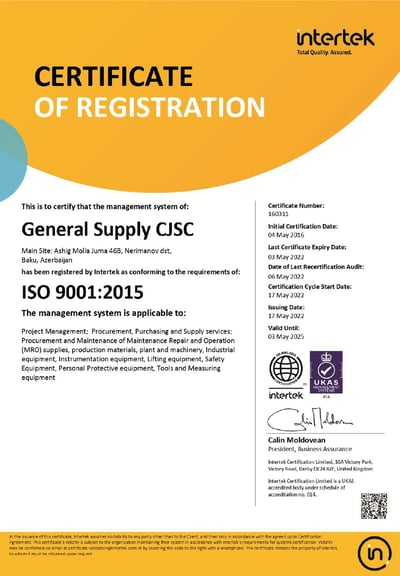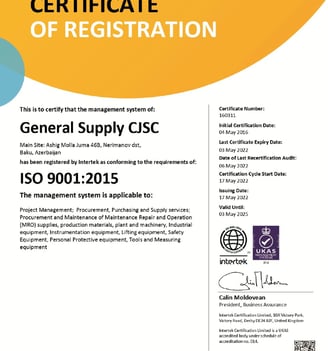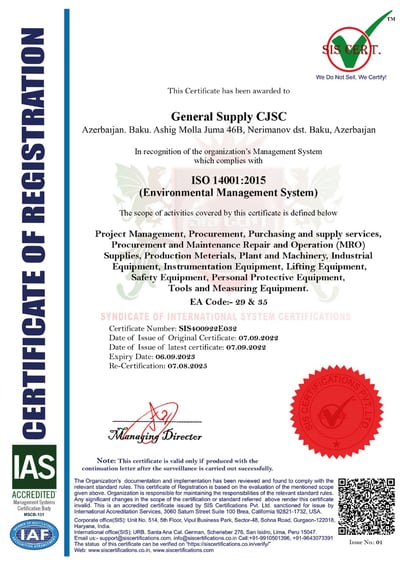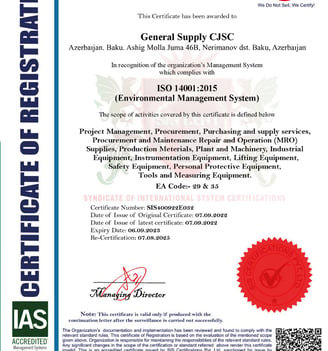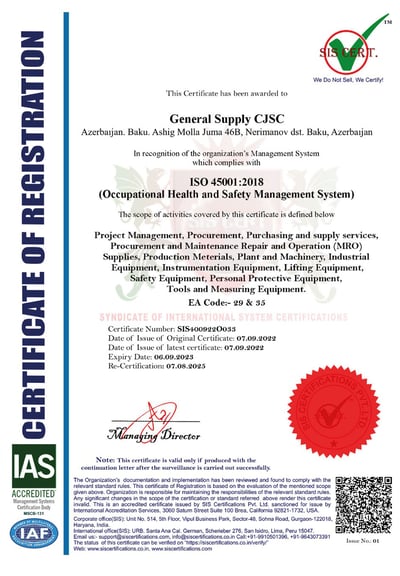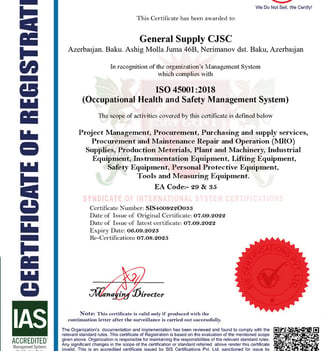 ISO 9001:2015 İSO 45001-2018 İSO 14001-2018